January Ski Tracks
Welcome to the January edition of Ski Tracks the Vasa Ski Club newsletter. The club members have been making up for lost time on the snow since we last communicated. We are happy to say the VSC won the Brumbaugh Cup at the Côte Dame Marie, which measures the team with the strongest placings. Way to go, team!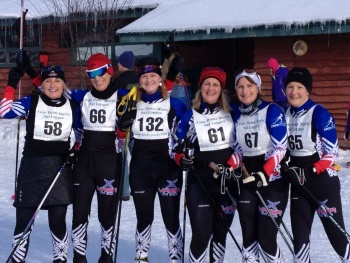 VSC at the Cote
The Vasa Ski Club showed up in force at the Cote Dame Marie Loppet on Saturday, January 16, at Hanson Hills, Grayling. Not only did we score big with our placings, but we looked pretty good doing so, sporting our new fast ski suits.
VSC's Big Podium Winners
On the men's podium were Milan Baic (2nd), and John O'Hearn (3rd). Nice work guys! The Junior women had a clean sweep with Mary Lyon in 1st, Kelly Peregrine 2nd, and Niki Roxbury 3rd. Awesome! Jacob Dean took 2nd in the Junior Men's, and Nathan Tafelski took 3rd. Yay! We even had some royalty in the Citizen's Race, with Duane Amato taking 1st, Robert Cooney getting 2nd, and Gary Faria 3rd in the men's freestyle race, and Kelly Guswiler taking 1st in the women's. Jeremy Treadwell took 1st in the Men's Citizen Classic Race, and John Roe was 3rd. The VSC tips it's ski hat to all our royalty! Many folks competed, too many to mention here but hats off to all of you. Next up the Noke!
New Racing Strategy?
Gussie Peterson, still seeking the big win after so many years of the racing grind, tried a new strategy at the Cote: "borrow" the top seeded lady's skis! OK, here's Gussie's story. She came out of the rest room, grabbed her skis and poles, then headed for the starting line. When she got to the start 1K later, ooopps, she realized she had the wrong poles! But it was too late to go back and exchange them, so she decided she was going to have to sort it out after the race. Pretty soon, Kaitlyn Patterson came by and said that someone took her skis. Gussie looked at her poles, and they were hers! Kaitlyn looked at Gussie's skis and said they were hers! So they quickly realized that they had each other's skis and poles. Both skis and poles were identical except for the baskets on the poles. Kaitlyn went on to win the race. If Gussie had been able to ski on Kaitlyn's skis, obviously, she would have won instead. At least that's what Gussie thinks. Let's give that to her.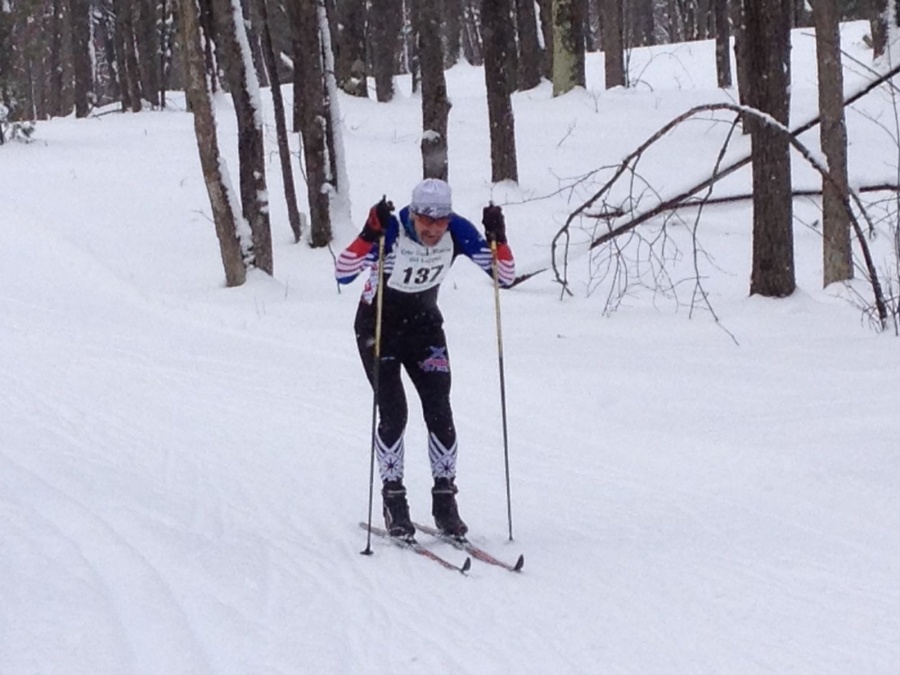 Recognize this guy on the classics? See you all on the trail!