Welcome to Ski Tracks, the newsletter of the Vasa Ski Club. It's primetime and lots of stuff is happening. Hopefully you have all been hitting the trail. We have plenty of snow so get out and ski!
Tuesday Night Sprint and VSC Potluck
Don't forget to bust out your skis for the Tuesday Night Sprint (6PM) at Timber Ridge. This week's action features a (4-6K) skate event. The potluck will follow immediately afterward. Bring a dish to pass and your favorite beverage. This will be the last competition before our Traverse Nordic Team heads north to compete in the Michigan High school State Championships in Marquette.
Banff Mountain Film Festival
The Banff Mountain Film Festival returns to Traverse City Wednesday April 6th at the State Theatre. This incredible event is a huge fundraiser for the club. Tickets go on sale early for Vasa Ski Club members ONLY Friday Feb 19th online at www.banfftc.com Come on out and bring the family so they don't miss the fun.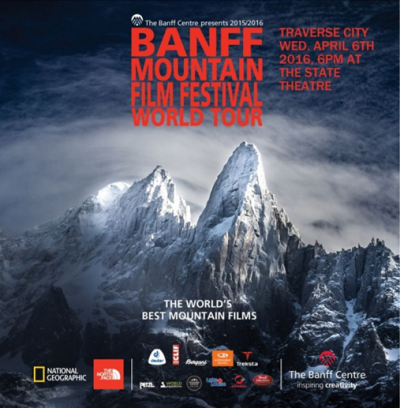 VSC 501(c)(3) Nonprofit Status Granted
We are pleased to announce that the IRS has granted the Vasa Ski Club 501(c)(3) status. The Vasa Ski Club is now officially recognized as a nonprofit organization. Contributions to support our mission are now 100% tax deductible. Here we go!
The Shorts North American Vasa - This Weekend!
Are you excited? Conditions for the 40th North American Vasa look great. The Vasa Trail is in top shape. The extended forecast predicts temperatures and new snowfall that are very Vasa friendly. We hope you are fired up!
Staging the annual North American Vasa is a community "labor of love" that involves hundreds of volunteers, lots of sponsorship support, and many months of effort on the part of the board of directors. All this energy yields a great opportunity for elite and citizen skiers, young children, adaptive skiers, winter fat bikers, and spectators to enjoy this annual celebration of winter that is truly a Traverse City tradition.
It's not too late to get involved! Online registration closes at 6:00 PM on Thursday, February 11. See vasa.org to register or for more information.
Onsite registration and packet-up at Timber Ridge is set for:
Friday from noon to 9:00 PM
Saturday from 7:00AM to 12:15PM
Sunday from 7:00 AM to 9:45 AM
NEW! Vasa Web Store
Exciting announcement! The North American Vasa has just opened a web store, with some very classy Vasa logo clothing for sale! Specially designed jackets, a lined wind buster vest, a hat and a technical tee shirt are now available for purchase. Check them out using this link: www.vomax.com/navasa Guaranteed to make you the sharpest dressed skier on the trail!
Support Our HS Skiers! Eat Vasa Pasta!
Fuel up for your race and help support the Traverse City Central & West High School Nordic Ski Teams on Friday, Feb. 12 from 5 - 8 pm during packet pick-up at Timber Ridge. The meal features our special VASA Pasta Sauce, delicious Stone House Bread, Caesar Salad and homemade desserts, and a variety of drinks. Join the fun in the banquet hall at Timber Ridge. Bargain priced at $10 adults and $5 for kids 12 & under. All are welcome!
Linda Still Needs Volunteers!
Please help us spread the word that organizers of the North American Vasa Festival of Races are looking for a few more volunteers to help with a variety of indoor and outdoor tasks. One fun task VSCers are needed for is trail guides for the Fat Bike races on Saturday (Feb. 13) ~3:00 PM.
Contact Volunteer Coordinator Linda Deneen at 231-409-5683 or deneendaisy@charter.net.
Get out and ski!