Congratulations Vasa Ski Club fans!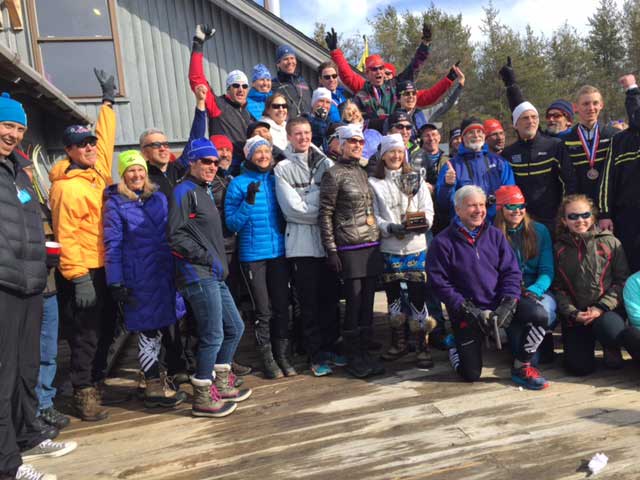 We are celebrating another fun and successful ski season on MAY 1, 2016 at 4PM at Mt. Holiday with dinner and stories. It was a greay ski season and after a phenomenal team effort the Michigan Cup is back home and ready for a party. Tell all your friends this is the club to be with and bring them along! We will provide a family style dinner for your enjoyment as our thanks to a great season of skiing and volunteering to promote and encourage cross country skiing in the Grand Traverse region through recreation and competition.
With your help the club has provided many in the region with opportunities to enjoy Nordic ski activities for health, fitness and quality of life. This party is our annual end of the season gathering so grab your family and friends and join us!
Come see the trophies, visit with the ski community, and enjoy a free meal as we wrap up a great ski season. The club is up to great things and we want to tell you about them. See you Sunday May 1 at Mt. Holiday @ 4PM
Bayshore Aid Station Volunteers Needed
Help is stillneeded for the Bayshore Marathon May 28th. Funds from this and other events help the club to further our mission and its tons of fun. I can almost gaurantee that we have more fun at the aid station than many of the runners (not all). We operate an aid station at Eagle's Landing near mile seven. Your friends are signing up, so wacha waiting for? Please help the club with this important community service event and fundraiser. Cheer on your family and friends as they run by.
To volunteer please email your name or names (family/friends) to
Eric Jean. Thanks