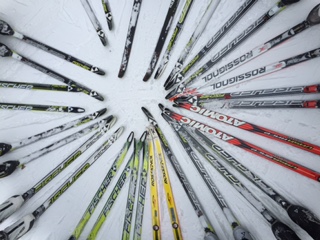 Welcome to Ski Tracks the newsletter of the Vasa Ski Club. Summer is almost at an end so get ready for the fluffy stuff. The club has been busy planning another great ski season for you. Read about it here and get involved.
Meet Your New Board Members
At its August meeting the board of the Vasa Ski Club (VSC) elected John Morris to succeed Randy Smith as club president. Smith had served the VSC for over three years in that role. Among its many successes, the Vasa Ski Club is the current "Michigan Cup" defending champion.
Morris is relatively new to Traverse City, having moved here four years ago with his wife, Nancy, from Cedar Rapids, Iowa. "Iowa is no hotbed of cross country skiing," says Morris. He and Nancy began skiing nearly 30 years ago for fitness and recreation. They caught the "skiing bug" and chased good snow locations across the country every winter. Their travels have taken them to 18 states and provinces in the United States & Canada plus several European countries. Highlights of their travels have included skiing at three Olympic venues, viewing World Cup races, and delighting in trail systems in the Alps of Austria and Italy.
Once arriving in Traverse City, John and Nancy quickly sought membership in the Vasa Ski Club. "I very much wanted to get involved in a local cross country ski club," said John. Since joining the club he has been active teaching in the Junior (middle school) Program, organizing last year's fall Ski Swap, heading up the club's 2015 aid station for the Bayshore Marathon, teaching at "We Ski", and serving for over 3 years on the board of directors.
Most of all John enjoys the friendships he has made in the local ski community. "Finding like-minded people who embrace winter and enjoy gliding over the snow has proved to be a real blessing. Now I'm honored to lead the Vasa Ski Club. We will continue to emphasize fitness, skill building, citizen racing, and above all teaching children and adults to ski so they have a life-long form of recreation to enjoy when the snow flies."
Morris looks forward to meeting more of the people who have made Traverse City one of the premiere cross country ski destinations in the upper Midwest. "I know that many dedicated people have gone before me and left their marks on this ski community. I invite them, and new champions of our sport, to join me in making the Vasa Ski Club one of the most active and successful clubs in Michigan. Together we can accomplish so much on behalf of our sport!"
Eric Jean has been named Vice President of the VSC. Eric is a Michigan native having grown up in Saginaw. After spending just over a decade in Colorado Eric, his wife Pamela and their two daughters (Abigail & Arielle) returned home to Traverse City. While in Colorado the Jean family ran a cycling events promotion company, organizing events in the Western states including many national series events, regional and Collegiate National Championships and the 2005 UCI Mountain Bike World Cup in Angel Fire NM.
Although he has always been a cyclist, Eric had dabbled in Nordic skiing while growing up. "In Colorado my skiing focus was all alpine. Nordic skiing seemed like a great way to stay fit during the winter here in Northern Michigan. Like anything I do, I can't do it a little bit so here we go. I have enjoyed my involvement with the club board over the last year and I am very excited to see where we go under John's leadership. This is a great sport in a great community".
Ski Club Board Wants You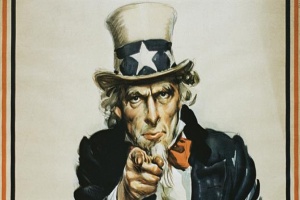 The VASA Ski Club has had a great year and with it a lot of momentum. As the successes of the club continue to expand, so do the responsibilities of the board. The VSC is a 501C3 non-profit entity and has an all-volunteer board. The board helps guide club activities and organizes efforts around our many activities and programs including Banff Mountain Film Festival and the middle School program.
We are looking for additional board members to help us with our mission: To promote and encourage cross country skiing in the Grand Traverse Region through recreation and competition. The board meets once a month on the first Thursday at Timber Ridge. . If you are interested please email: Eric Jean.
Junior Program Expansion
The VSC is very excited to announce that we are expanding our investment in future skiers. The club has approved the purchase of 100 pairs of Nordic skis to begin a partnership with local elementary schools. The program will be modeled after the highly successful CXC Nordic Rocks program in Wisconsin and Minnesota.
Eight local schools have expressed interest in partnering with the club for this initial year of the program. Four schools in the Grand Traverse Region will be selected to receive 25 pairs of skis each. The skis will be loaned to the school for use during PE and after school activities. Club member/volunteers will serve as coaches and guides for the schools. Please let us know if you are interested in volunteering for this exciting role. We hope to continue the expansion of this program in the future. CXC has over 60 schools in their junior program so this is just the beginning.
Membership Time
The club cannot achieve our mission without you! It is time to think about renewing your membership. This can be done at the VSC Website. Bring a friend, bring a family, but most importantly bring yourself to join again. We have had a successful year so won't you join us for a few more? Do it, do it now!
Junior Development Camps
The VSC has teamed up with Coach John Kostrzewa to host two junior camps this summer. The first three day camp took place at the end of June at the DH Day Campground in Sleeping Bear Dunes. Local ski legend Milan Baic coached the campers during roller skiing and other training activities. The second camp took place in Cheboygan and featured Coach Andy Liebner. Our young skiers are out there preparing for the season ahead, hopefully you are too!
Annual Ski Swap
The annual VSC Nordic Ski Swap is just around the corner. The swap will be held October 22nd at Brick Wheels. The best deals available on used Nordic gear will be found here. The club is planning some outdoor activities for our enjoyment. Grab your gear and save the date!