Well Spring is definitely in the air. You can tell because people are posting pictures of giant piles of Morels. We hope you are having good luck in the woods. We have some big events coming up as we enter our fundraising and planning season for the club.Things are happening for the club at record pace. Get involved and lets get folks skiing.
We Had a Great Party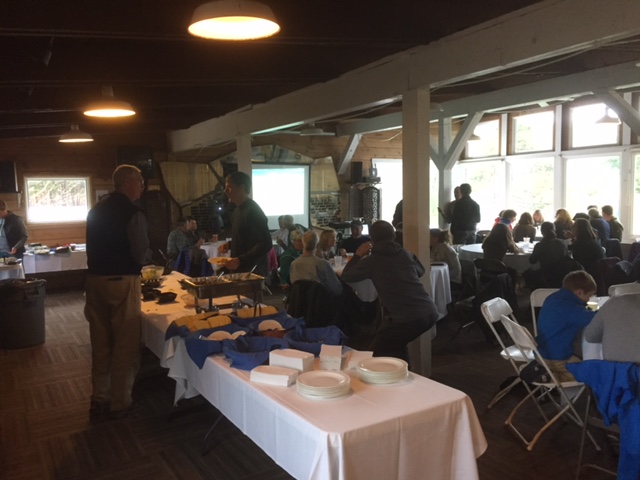 We had a great turnout for our annual party Sunday April 30th at Mt. Holiday.There was a great spread of food and many tales were told, some were true. We discussed the clubs accomplishments over the last year. Here are some to name a few: We Ski, She Skis, Nordic Rocks in elementary schools, middle school program, Michigan Cup champions, Midwest Nordic Rendezvous, certified coaches, scholarships for young kids and older ones too, supporting grooming, Preserve Hickory donation....... it just keeps going. Thanks so very much for all that you are doing to help bring this sport to our community. Spread the word, people like success stories.
Bayshore Marathon Fundraiser
One certain sign of Spring is seeing folks out training for the Bayshore.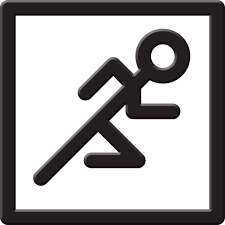 This iconic community event is also one of the biggest fundraisers for the club. Although the event raises money to help fund our many program, working it is a ton of fun. Come out and join us for an unforgettable day of supporting the club and our athletic community. We need about 30 volunteers to work the station. Please contact ericcjean@yahoo.com to volunteer. We are getting down to the wire so it is time to pull out all the stops. With under two weeks to go we still need 10 more folks to join us.
Nordic Rocks
Grant Matching
You still have time to put skis on kid's feet. Every person can make a difference. Our goal for the 2017-18 winter season is to supply one full set of skis, at a cost of $1,900 per school, to each of 12 TCAPS elementary schools.
The skis will be available for physical education classes, recess, after school latch-key programs, and other such things. We hope to enable 4,200 TCAPS kids to experience the joys of skiing throughout the winter. A pilot program in two schools this winter was a huge success.
If you wish to donate to this fun cause (any amount would be appreciated!), send your check by June 10th to VSC Treasurer Bud Huber, 3954 Arlington St., Williamsburg, MI 49690. Write "Nordic Rocks" in the memo line. Donations are tax deductible since we are a 501(c)(3) organization.
The kids thank you for your help!