Time to Join the Vasa Ski Club!
That's right, it's the Vasa Ski Club Membership Renewal time again. Yes, time flies….!

You can't afford NOT to join! The rewards of membership far outweigh the cost. The beer and pizza alone, at our free parties, are worth the price of admission. But you'll get more than free food and beverages. You'll get training clinics at free and reduced prices, team membership on our MI Cup team (even if you don't race!), lots of ski social opportunities, and plenty to keep you engaged in XC skiing during TC's long hard winters. The Club also has lots of community involvement including our long-running Middle School Program, WeSki, SheSkis, and the brand new elementary ski program called Nordic Rocks. We could certainly use your support for these big efforts.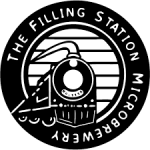 A small investment in the club annyally is a big investment in the skiing community for life.The best way to check this off your to-do list is to come to the VSC Season Opening Party on Sunday, December 3, 4-6:00 at the Filling Station. VSC representatives will be there to assist you. Or you can go to the website, vasaskiclub.org, and pay online using your credit card. Cost is $50/family, $25/person or $15/student. Best deal around!
Don't be left out in the cold this year, with no ski club to call your own. Join in on the fun! Come ski with us!